Fairie Tailor Custom Capes and Adornments
Capes, Accessories and more
Capes and robes
Accessories
Jennifer
Meet The Artists

Welcome to the Fairie Tailor web site where everything you see is proudly hand crafted and hand painted in the U.S.A. for all of your Renaissance, Ritual, Wedding and Formal needs. Custom Hand Painted Capes are available so long as there can be no problems with copyright infringements. ( I.E. Disney, Sony, Nike and so on )
INSTRUCTIONS ON TYING OUR CAPES
OUR CAPES ARE TIED UNDER THE ARMS AND TIED BELOW THE SHOULDER BLADE BEHIND YOUR BACK. YOU TIE IT LIKE YOU WOULD YOUR SHOES. FOR COLDER WEATHER, YOU WOULD CRISS CROSS IT UNDER YOUR CHIN, THAN TAKE TIES UNDER YOUR ARMS AND AGAIN, TIE IN THE BACK. THIS IS FOR ALL DAY COMFORT.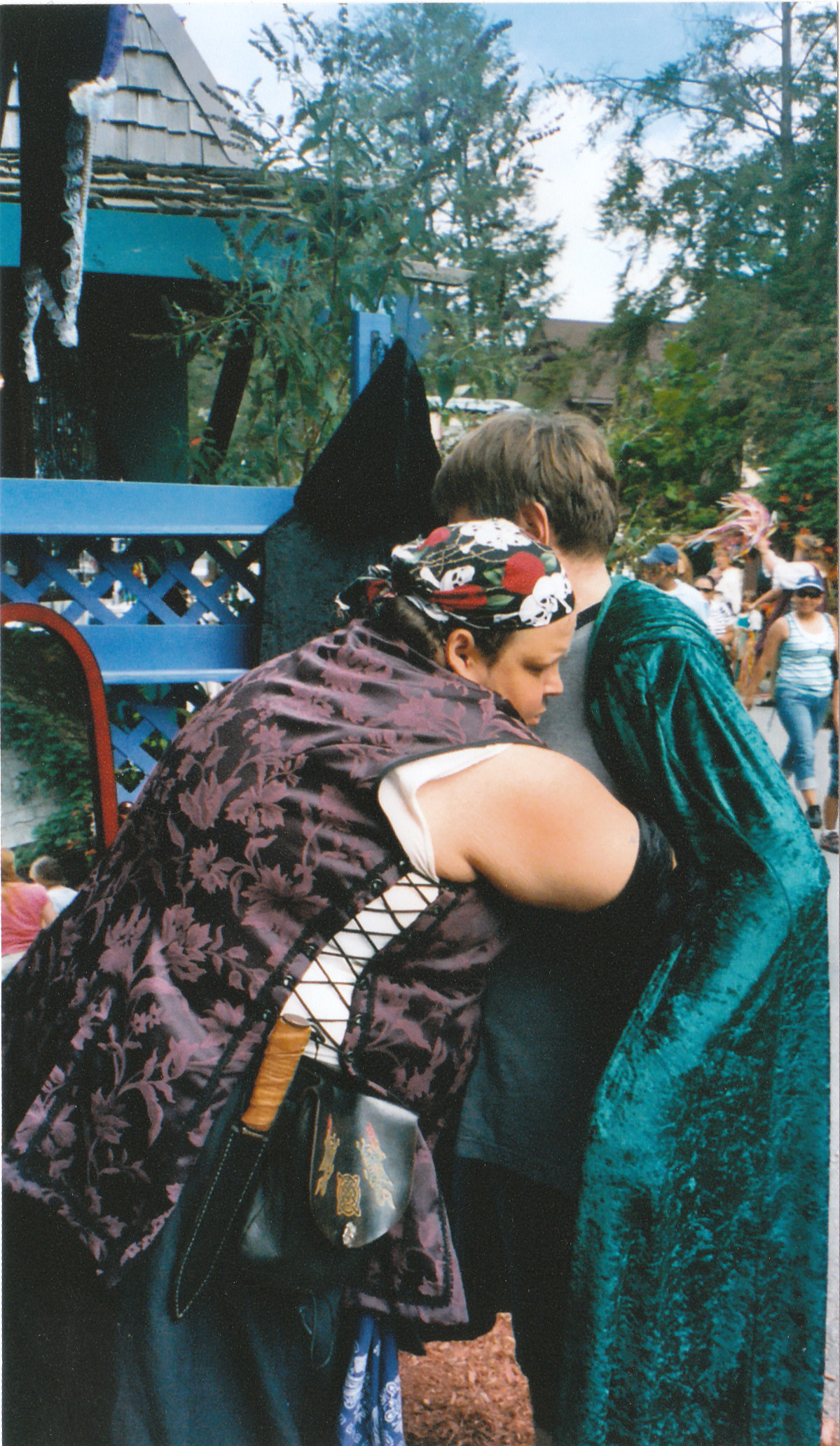 IF YOU TIE DIRECTLY UNDER THE CHIN, IT EVENTUALLY RIDES UP AND CHOKES YOU
Check us out and pass our web address to all of your friends.We can also be checked out at
Link : fairietailor at MySpace




Email: fairietailor@aol.com
Don and Linda Taylor
P.O. Box 280
Halifax, MA 02338
Phone 617 - 851 - 2391



WE SHIP PRODUCTS PRIORITY MAIL OR WE CAN SHIP UPS.PLEASE ALLOW 2 WEEKS ON ORDER.
SHIPPING FEES ADDED TO ORDER.
WE ALSO DO WHOLESALE.
THANK YOU FOR CHECKING OUT OUR PRODUCTS AND OR ORDERING ONE OF OUR CAPES AND ITEMS. PLEASE TELL YOUR FRIENDS TO CONTACT US AS WELL.